Production Part Approval Process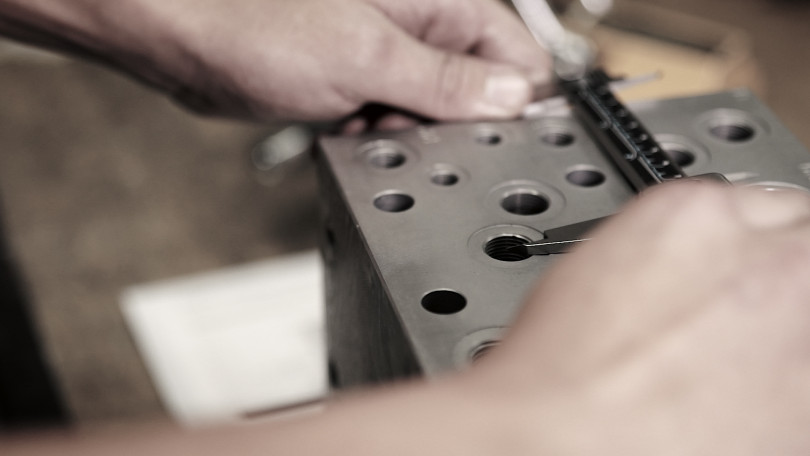 The purpose of the PPAP is a formalized and systematic manner to ensure that the component supplier,  in this case MillPart, understand the customer's design requirements and other specifications and can produce products accordingly. The so-called PPAP package contains a number of documents , described below , to be approved by both MillPart and client before a production.
Potential Failure Mode and Effect Analysis of Processes (P-FMEA)
P-FMEA is a risk management tool which helps the company to systematically identify, analyze and manage potential defects in the production process . Using the tool you can eliminate or reduce the error in the decreasing order of impact , frequency and availability. FMEA is one of the most recognized risk management tools.
Control Plan Requirements
MillPart constantly works to optimize products and processes. The Control Plan describes a system that allows us to control the production process and ensure that the product is manufactured correctly.
Initial Sample Inspection Report (ISIR)
ISIR is a preliminary survey report which ensures that all requirements of drawings are met and there therefore no arose a fault in the establishment of the production processes. Measurements shall be made and comply with all the design specifications before production can begin. This ensure a flawless product.
Gage Repeatability and Reproducibility (Gage R&R)
Within manufacturing you are very dependent on various measuring instruments to verify that the components are exactly as they should be. Measurements, however, are never quite exact, and using the Gage R & R, you can make a measurement uncertainty analysis.
Gage R & R is a statistical method to quantify the amount of potential errors in the measurement system. With a Gage R & R analysis can compare the variation that occurs in the measuring system of the tolerance for the target and thus determine whether the method of measurement is useful or corrected.
Capability Study
The Capability Study is used to ensure that the production meets the specification requirements and expectations , as well as determine the extent to which it could do so in future . A Capability Study can also help to identify opportunities for improvement of the production process.
8D Problem Solving
8D is a tool designed to help solve the complex problems that you do not know the reason. Troubleshooting via 8D is a structured 8-step process in which a team made ​​up for the task systematically through all the processes involved so that the error is found, resolved and the necessary measures taken so that the problem does not occur Again.